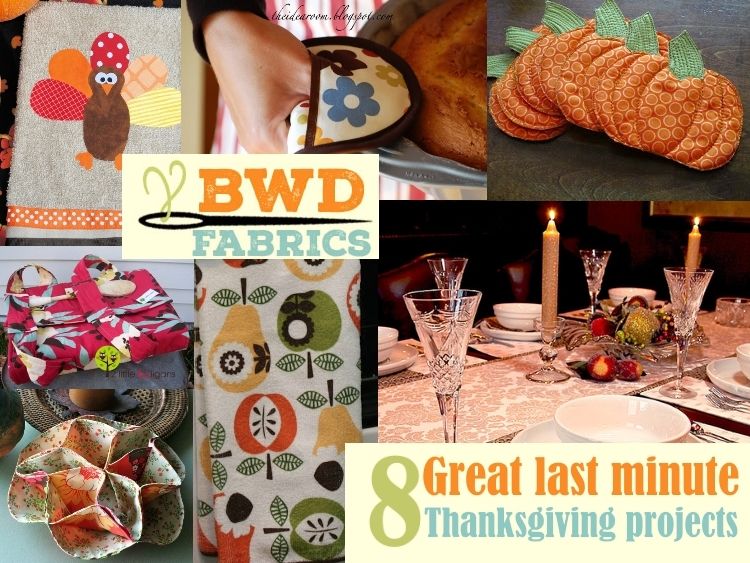 The Thanksgiving holiday is just a few days away. If you're looking for some great ideas on how to spruce up your table top and home for the holiday when there's not much time between now and the holiday, you've come to the right place. Each of the projects in this round up is easy to make, requires few supplies, and will be a great addition to either your table or the table of the friend or family member hosting your Thanksgiving meal.
Kitchen Projects
What better way to prepare for Thanksgiving than to make some gifts for the kitchen? If your talents lie more in the way of sewing up goodies than in baking up goodies, a kitchen project can be a great hostess gift for that Thanksgiving meal you were invited to (in fact, how fun would it be to present your hostess with a handmade something and a bottle of wine?) Here are some of the best (and fastest) FREE Thanksgiving sewing projects that are out there.
This easy tutorial will take you from small bits of fabric to a great handmade gift in no time at all. Everyone can use an oven mitt, and while you're whipping up one for your friend or loved one, you might as well make one for yourself!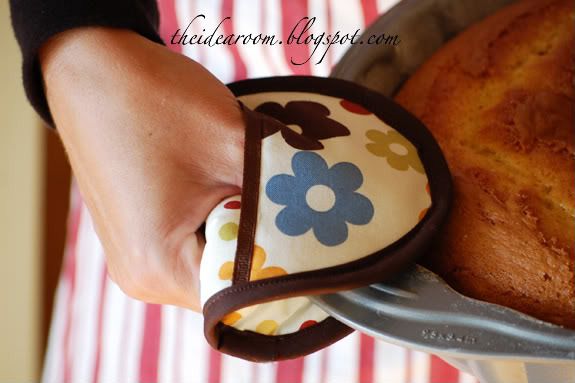 When you're attending a potluck or a dinner where everyone has agreed to bring their specialty dishes, having a casserole carrier on hand can be beneficial. It also makes a great hostess gift for someone who loves to cook and take food on the go.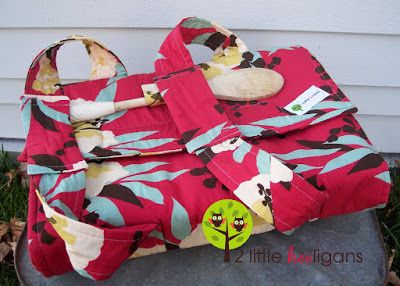 When you're reaching for a dish towel, it's really annoying when that dish towel slips and falls to the ground before you can use it. This solution takes a dish towel, a pot holder, and a button and creates something that will stay put when you want to use it.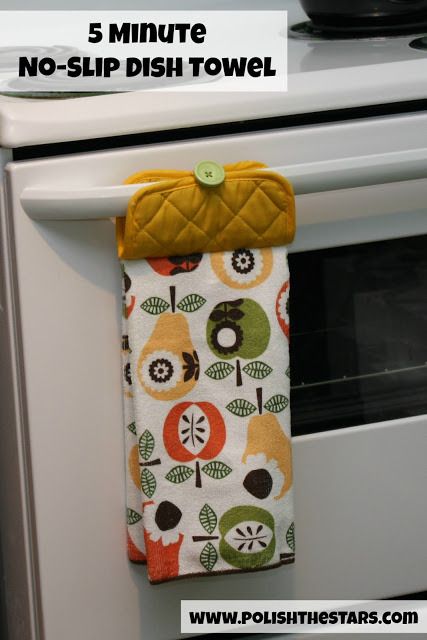 If you're looking for a fun no-sew project that makes a very cute gift or addition to your Thanksgiving kitchen, this Thanksgiving hand towel can fit that bill. It uses scraps of fabric and heat and bond to create a cute dish towel.
Dining Room Projects
These projects make a great (and quick) sew to add splash to your Thanksgiving tablescape. Pick fabrics that will compliment your china while providing a fun custom look to your holiday table. You may even consider creating one set of linens for your formal table, and if you have a children's table, pick some fun kid-friendly fabrics to give the table a festive and fun vibe.
Amy pulls together different elements – easy to make napkins, reversable placemats, stuffed pumpkins, and a rustic table runner – to create a really charming table setting for Thanksgiving. Links to the tutorials to make the various elements are in the post.
This fun fabric addition to a table is a great way to display those great homemade bread rolls you made to accompany your Thanksgiving meal. It's also a great way to dress up the rolls you brought with you to that dinner you were invited to.
This gorgeous collection of dining linens looks great on a formal dining table for the holidays. Be sure to check out the napkins and other elements of the table setting available on the Sew4Home website.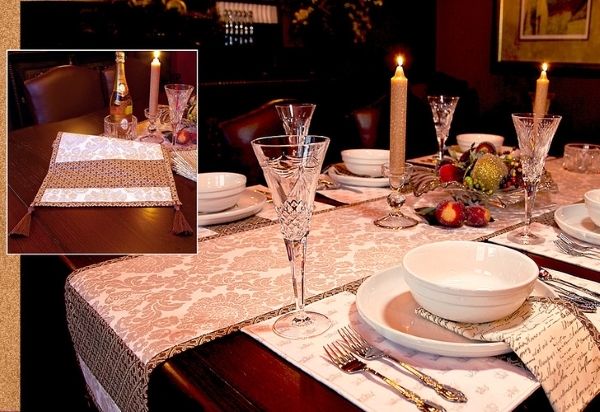 When you're looking for something simple but fun, these pumpkin coasters fit the bill. They're also a GREAT way to use up scraps while encouraging guests to help protect your furniture from water rings.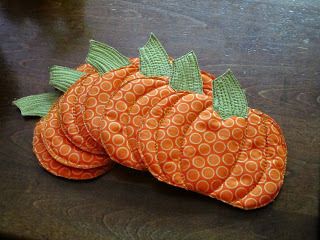 No matter what kind of quick and easy Thanksgiving project you put together, it's important to have fun doing it. What are your favorite quick Thanksgiving sewing projects? Post your thoughts in our comments section.