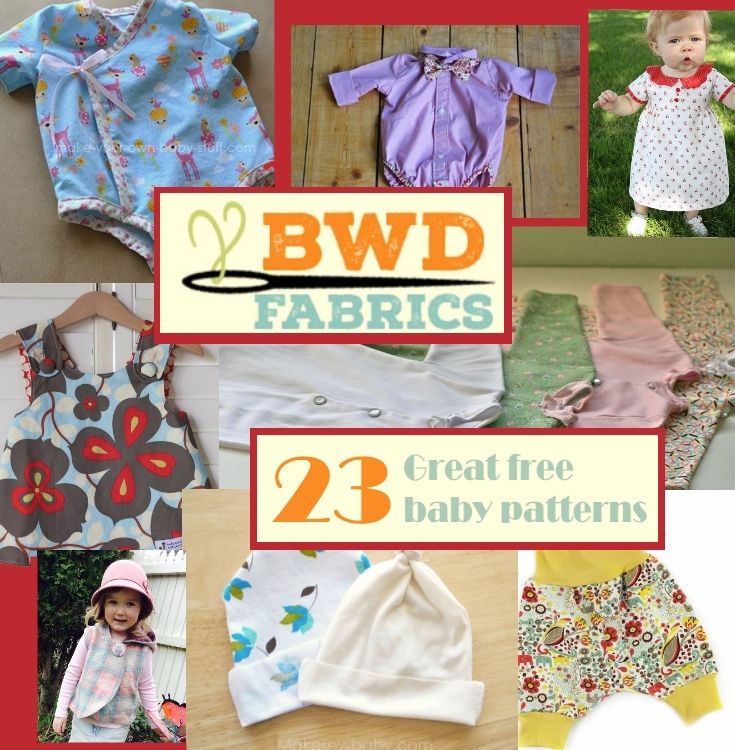 When you're looking for a great way to give baby a fresh wardrobe that no other little one on your street will have, sewing that wardrobe with great custom fabrics can be a lot of fun. Any of these patterns would make great baby shower gifts as well. Even though there are many great baby patterns for sale out there by both established paper pattern companies and by independent PDF pattern companies, there are just as many free baby patterns available if you just know where to look. Some patterns are available for free in limited sizes, some aren't so great. I'm posting a list of the better free baby patterns that I've found out there (and noting if the pattern is available in limited sizes) to help you have more time for sewing. I've broken the patterns down into general categories so that it's easy to find just what you're looking for.
Gowns
Gowns are easy dressing solutions for newborns.  You don't have to worry about anything rubbing against or irritating the baby's umbilical cord before it falls off, and gowns make for super-easy diaper changes.
Don't let the name of the tutorial fool you. The designer here focuses on the baby gown. She uses a front button placket rather than envelope shoulders to make it easier to pull the gown down over baby's body in case of a blowout.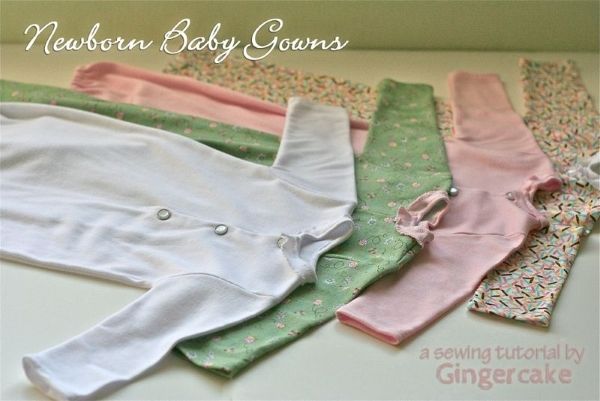 One Piece Stretchy Sleepers
Baby is going to need something to sleep in. One piece sleepers are great as are sleep sacks. Here are some great free sleeper patterns to sew up for your little love.
This pattern will fit babies up to 8 pounds. It's a great pattern for smaller newborns and larger preemies. It's a quick and easy pattern to stitch up.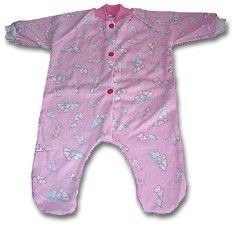 Sleep bags are so much better for babies than are blankets. They're a great way to keep baby warm while without dangerous loose blankets. This free baby sleep bag pattern won't disappoint.
Romper Shirts
Shirts are a necessity for baby – and are great as are the shirts that snap below the diaper. Not only do these one-piece shirts stay tucked in, but they also keep baby from removing his or her diaper by accident (or on purpose). Here are some great free baby shirts you can choose from for your little one's wardrobe.
The baby kimono is a really handy type of garment. Not only is this style cute, but it is meant to be as irritation-free as possible when it comes to baby's skin. It's also really easy to get on and off baby.
This tutorial will show you how you can up-cycle a men's or women's button-down shirt to create a shirt for your little one. Add buttons, lace, applique, or other details to create a great custom look.
This fun knit shirt style is a staple of baby wardrobes. Make it with fun knits like the ones you'll find here at BWD Fabrics or use a vinyl cutting machine to create your own iron-on details.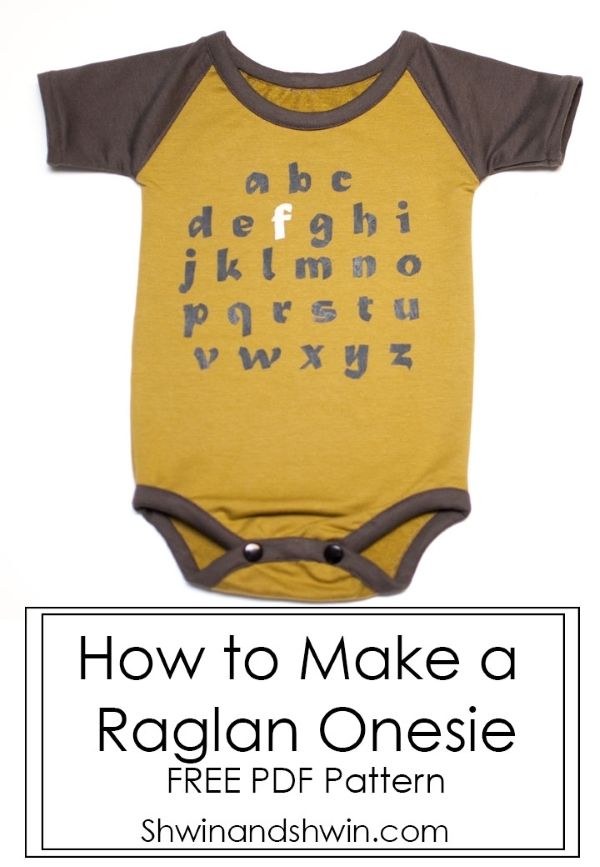 Pants
There are a lot of great free baby pants and free baby leggings sewing patterns out there. Here are some of them for you to look at, download, and make using your favorite fabrics.
Not only are these darling, but they offer extra coverage for cloth diapered bums.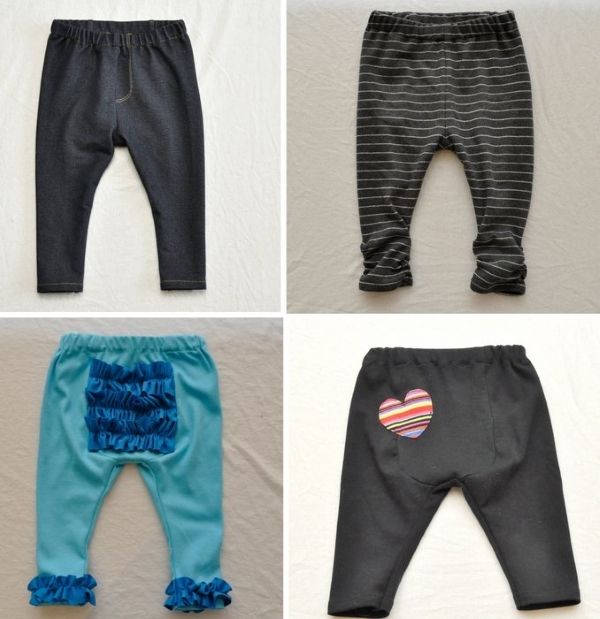 These are harem-style pants, giving baby a lot of room for diaper and moving about.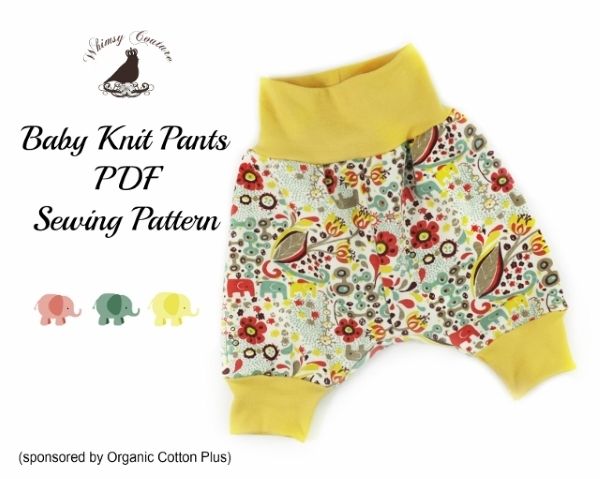 This is the classic footie pants pattern. These are great for winter babies!
These are adorable. They play on that classic drop-bottom style of pants. This free drop bottom pants pattern will take you from 0-3 months all the way through 2T.
Skirts
Skirts are a fun way to make any outfit more feminine for your little lady. Here are some great free skirt patterns that will help to dress up any outfit you might come up with. Pair them with leggings or tights in the fall and winter for a fun layered look.
This super cute and frilly skirt is the perfect addition to any little lady's wardrobe. Play with different colors or patterns of fabric to create a fun skirt that will go with a variety of tops.
This really cute skirt uses piping, buttons, and trim to turn a classic line into a great gift.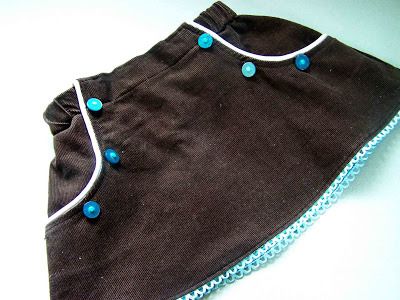 Sofilantjes Patterns Liv Skirt
This cute free knit skirt pattern has a personality of its own. All you need is fabric since it has a yoga-style waistband.
Dresses
Dresses are great on little girls. Not only do they make diaper changes a breeze, but they're oh so cute! Find some of the Internet's best free baby dress patterns here.
Wrap dresses are easy dresses for mamas as well as babies. Simply wrap the straps around and baby is good to go!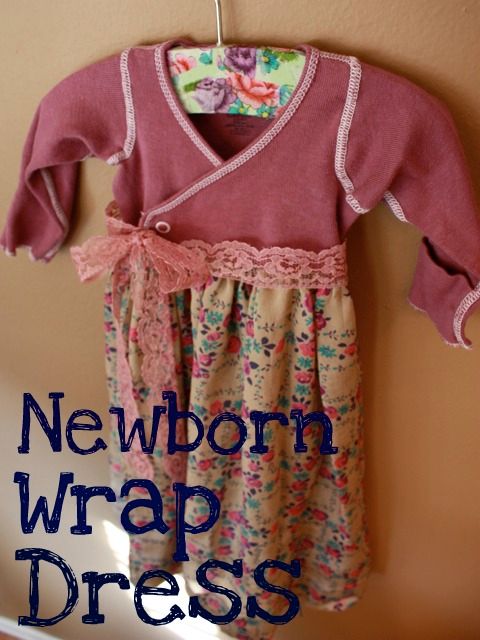 This quick and classic pattern is for ages 6-12 months. It's a very detailed tutorial, and it makes making this free dress for your baby super easy!
Let someone else do part of the work. This little onesie dress is made from a store-bought bodysuit and fabric of your choice. It is super-easy to make and customize.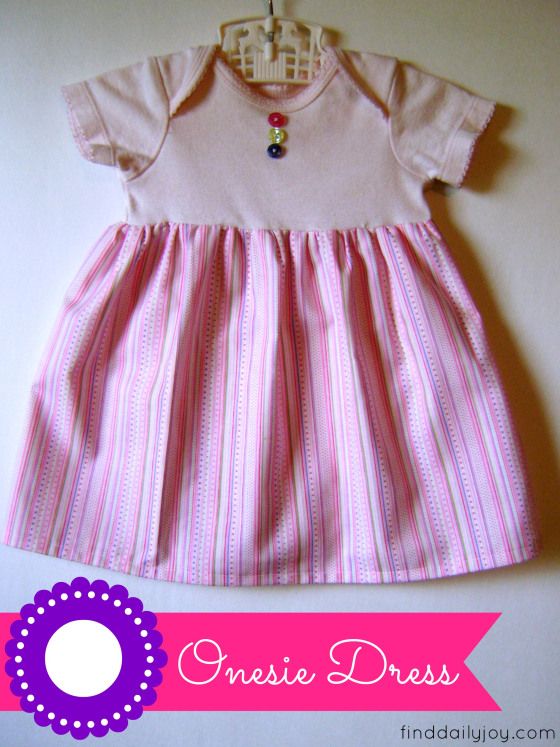 I love the scalloped collar on this dress. So much fun! This dress is such a sweet addition to a little girl's wardrobe. I think vintage style dresses on little ones are my absolute favorite.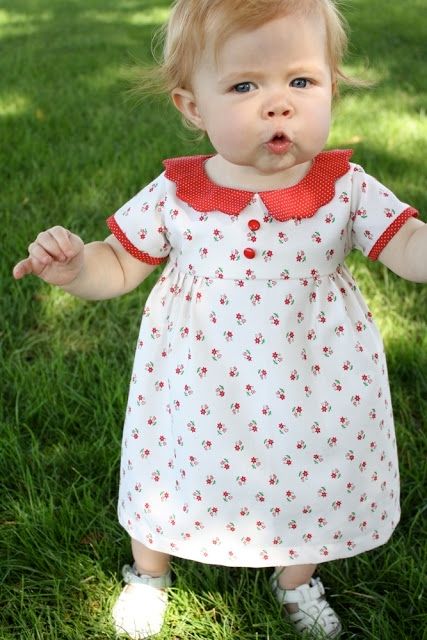 Don't let the title fool you! This dress can be great in a fall fabric with tights and a cardigan or a spring fabric with light layers. Any way you style it, it's really cute.
This cute dress has a shirred bodice. Don't let shirring scare you. There are many great tutorials out there, and it's such a classic spring and summer look!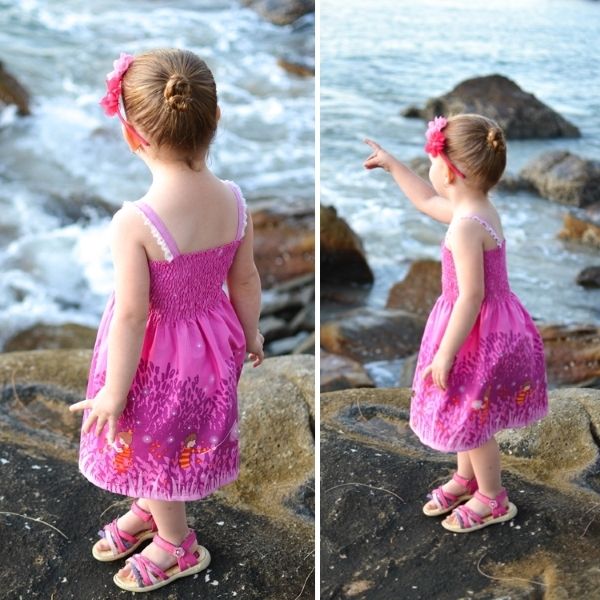 Hats
The head is the place where we lose the most heat. A good sewn hat can help keep baby warm, particularly when it is cold out. Here are some fun hat patterns to dress up (and protect) your little one's head.
Have fun with all kinds of different colors and print patterns. It's a super-easy pattern and project, and you'll probably find yourself making one for every outfit.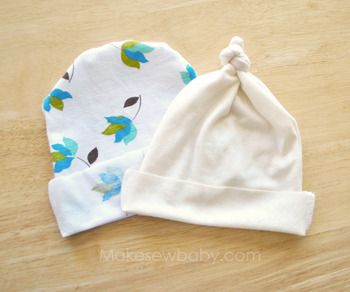 When it's too warm out for a hat, this headband adds a nice touch to your baby's outfit. It sews up super quick, so you can whip up several of these to match any of your little lady's outfits in an afternoon.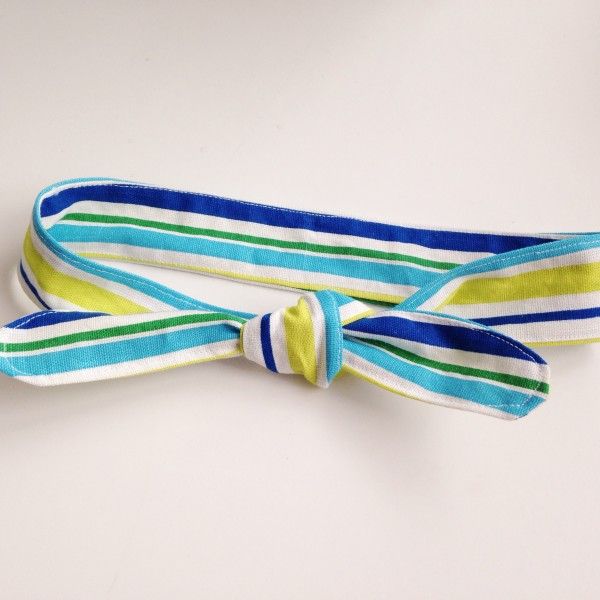 Outerwear
Baby's going to want something warm for protection from the elements. Coats, sweaters, and other outwerwear elements will help keep baby warm in inclement weather. These free baby outerwear patterns are fun and easy to make.
This adorable peacoat is an up-cycle from a sweater. You can make it from an old sweater you have hanging around or a sweater you find at a thrift store. If you wish, you can make it from a small amount of fabric.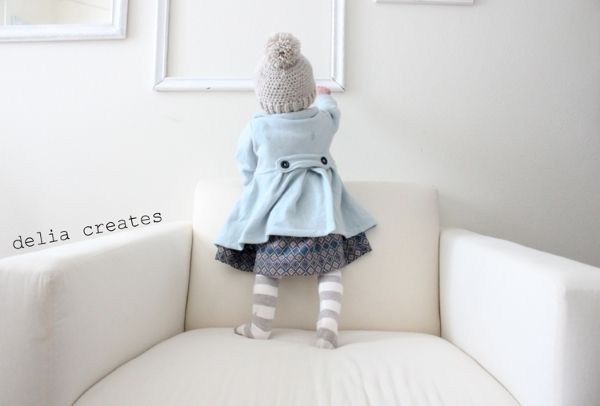 This vest is so cute, and it's easy to make. The hood keep's baby's head and body warm while you're out and about – perfect for blustery fall or spring days.
Have you used any of these free baby patterns? Do you have another one that's your favorite? Please share your experiences in our comments section so that we can check them out!  Don't forget to pin this post to Pinterest, so you can save these ideas for later too.